16 tags
Watch
Just chatting about being a fat ghost and how i fart on treadmills. You get it.   This is a clip from my JFL audition.
6 tags
The Sh*t Show ~ Comedy Showcase on Vimeo →
This is a vine video made by Eliaz! Ervisual.com check it out and share! Hooray shit show!!
7 tags
COMPS FOR NICK THUNE!
Hey Getalong gang!  Want to see Nick Thune this weekend at UP comedy club for free? e mail evermainard@evermainard.com to snag a pair! More info here! http://upcomedyclub.com/show_right.cfm?id=219487
1 tag
7 tags
SHIT TO DO
Ain't nobody got time for that! I love that video. Have you seen it? So good. That woman is a genius. How did she think of that? The character work is amazing. Just super good, so natural!  Its raining outside and man am I bummed. I mean, I can't even go outside comfortably and work outside on my balcony! I get all my best work done outside and when is this spring going to feel like...
Funny Woman on Dirtbike →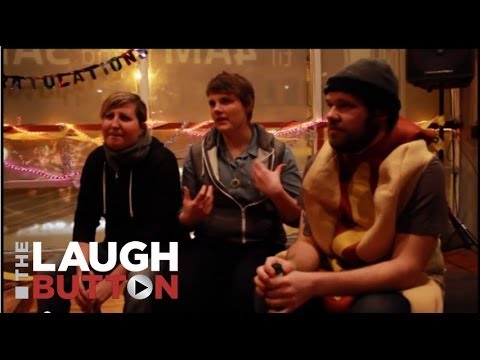 10 tags
GET RIFFED! EVER MAINARD STYLE →
http://getriffed.brownpapertickets.com/ Get Riffed is My new stand up performance class! This class helps you find your voice, stage presence, and riff tips. Located the hone of The Shit Show at The Shambles (2050 w division). in the upstairs bar Mondays May 1- June Third. From 7:15-9pm Must be 21 and over! You can drink in my class!!! What!!!! Right? This will be a five week class with...
8 tags
6 tags
7 tags
The Shit Show! →
The Shit Show is a FREE comedy showcase is held the LAST Friday of every month at 8pm at The Shambles (2050 W. Division Street, Chicago). Local comics Rasa Gierstikas and Ever Mainard host a comedy variety show the last Friday of every month that includes emerging local comics to seasoned performers who have appeared on David Letterman, B.E.T., etc. Prizes are given to audience members, as...
9 tags
What I did today 1-24-13
  Today I chilled out with some DayQuil capsules and a bubble bath. Jealous? It gets better, it was mint soap and my girlfriend made me breakfast. Still mad? Guess what, she also brought me some cake! Boom! Need more? I'm still in my pajamas watching the Kroll Show- its one fifteen pm! Why you mad, Bro? Also Living Social and Groupon are blowing up my inbox like they can't get enough!...
8 tags
I LOVE CAT BOUNCE!!! →
Bounce dem kitties gurl!
secondcitynetwork.com Second City Online (SOL)... →
Second City Online Episode 1: The Network team reels from some rough comments posted on their latest video.
7 tags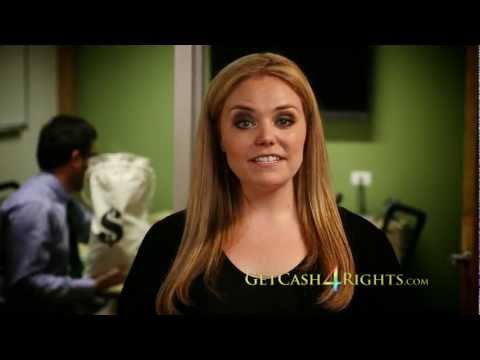 4 tags
Hosting for Adam Burke and Matt Braunger →
"Best Event!" - Windy City Live "Critics' Pick!" - Time Out Chicago Matt Braunger was raised in Portland, Oregon. An actor since childhood, Matt studied theatre in New York and improvisation in Chicago under such luminaries as Susan Messing and Del Close. Matt's television credits include a recurring role on NBC's UP ALL NIGHT, a series regular role on MADtv, and...
12 tags
Best of Chicago Comedy Showcase →
When: Thursday 11/15/12 10:30 PM Ticket Price: $10.00 Show Type: Comedy Door Time: 09:45 PM Comedy of Chicago Showcase featuring Chicago's Top Local Comics. Joe Fernandez, Ever Mainard, Derek Smith, Clark Jones, Liza Treyger, Danny Kallas and Brian Babylon Hosted by Mike Lebovitz Brian Babylon: Brian Babylon is a Chicago-born comic and radio host. The self-proclaimed Prince of...
A Few Bullets Between Friends? →
Another Gameological.com video?? Yes. YOU ARE WELCOME
Inner Space →
Check it out! I'm in another onion A.V./ Gameological.com video!
Watch
Mean Streets →
So Sassy!! Check out this video I was in for Gameological.com!
5 tags
Shit Show is in the Sun Times!! Check it out!! →
6 tags
JUST FOR LAUGHS 2012 PROFILE! →
EVER MAINARD Ever Mainard is a Texas native and now one of Chicago's top comedians—rated Top 100 and "fearless" by Chicago Magazine as well as Top Seven Acts to Watch by the RedEye Chicago. Mainard is a cast member of Chicago Underground Comedy and her joke "Here's Your Rape" was featured on Jezebel.com, N.P.R., The Apiary, The A.V. Club and more....
5 tags
CLICK HERE TO VOTE FOR ME ON BEST OF CHICAGO! →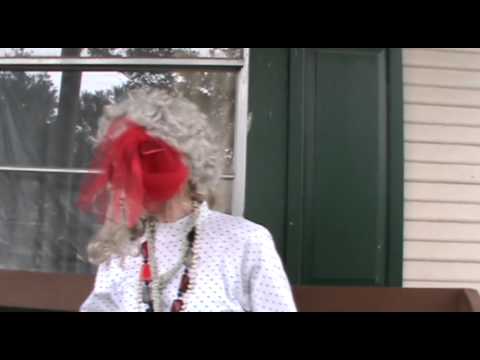 46 local stand-ups to perform in one show Saturday... →
46 local stand-ups to perform in one show Saturday night RELATED ARTICLES By Matt Byrne May 10, 2012 The Two-Hour Comedy Hour, a weekly showcase at The Gallery Cabaret in Bucktown, regularly features a segment known as "the tight 42" where select performers are given just 42 seconds onstage to perform. This Saturday, May 12, that segment is being made the centerpiece of the show,...
4 tags
AFTERELLEN.COM LOVES ME, OK?!
  Portland Scene: Roller derby, goth bingo and the Bridgetown Comedy Festival Posted by  Erika Star  on April 27, 2012 While I love Portland and have managed to move here three times (don't bother with the math), I definitely left pieces of my heart in Chicago and scattered around Southern California. Lucky for me, and thanks to the Pacific's Northwest's recent fame,...
Special Chicks are Funny at The Comedy...
A special event! See SONYA WHITE, recently on tour with Southern Fried Chicks, as she performs in a rare club appearance with special guest EVER MAINARD.  SONYA WHITE has appeared on Star Search and NBC's Last Comic Standing as well as CMT's Southern Fried Chicks. Sonya's outrageous observations and impressions will leave you in stitches! EVER MAINARD is a member of the esteemed...
Nice Post from JustOut.com
Gay comic coming to Bridgetown Comedy Fest 0 comments Posted by Alley Hector on Apr 11, 2012 in Humor, Stage, Things to Do | 0 comments If food and nightlife are the current cultural darlings of PDX, comedy is most certainly the emerging upstart. And a big spotlight on the comic scene is this week's Bridgetown Comedy Festival. So it's nice to know the queers are representing. So don't...
Chicago Magazine's Best Places to See Comedy →
Best Comedy Clubs in Chicago Where to bust a gut in the funniest city in the world By Jenna Marotta Damn right, the funniest—and this spring the merriment scales even greater heights. Consider: As this magazine went to press, Los Angeles's fabled Laugh Factory was scheduled to open in the newly renovated Lakeshore Theater (its owner, Jamie Masada, promises that big names such as Tim Allen, Dave...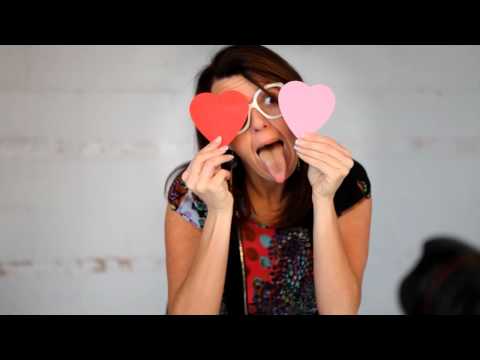 Bridgetown Comedy Dates Announced!
Ever Mainard Ever Mainard is a Texas native who now lives in Chicago. Her work has been featured on Jezebel.com, N.P.R., The Aviary, and the A.V. Club. She has been named one of Chicago's Top 100 Comics by Chicago Magazine and one of Chicago's Top Seven by Metromix Redeye. She has hosted for many national acts such as Maria Bamford, Helen Hong, Bill Dwyer, John Henton, and more. Ever is a...
The L Stop- Tamale's 12:
BLOG Tamale's 12: Spotlight on Ever Mainard BY TAMALE ⋅ MARCH 22, 2012 ⋅ Tamale's 12 for 12 is a collection of 12 questions posed to one of Tamales favorite comics each month. I originally met Ever when I was working at Second City. She was the cutest barista at Starbucks by far. We chatted about her wanting to do stand up comedy and now she's a rising star gaining momentum and catching the...
YOUR GIRLFRIEND IS GOING TO BRIDGETOWN! →
The Bridgetown Comedy Festival arose from a love of boundary-pushing comedy shared by a fan, a budding comedian and an emerging talent who met one night at a Portland comedy show. In October of 2007, after a performance at Portland's Towne Lounge, comedians Matt Braunger and Andy Wood were joined for a drink by comedy fan Kim Brady. Over the course of the conversation, the three realized how...
BEST OF THE MIDWEST →
BEST OF THE MIDWEST Chicago Club Saturday, Mar 3, 2012 7:30 PM Featuring Scott King, Pat Tomasulo, Denise Ramsden, Will Miles, Jacob Williams, Kat Rybarski, Joe Red, Vince Acevedo, Bill Cruz & Ever Mainard! Buy Tickets
1 tag
Watch
Here's Your Rape is now on Rooftopcomedy.com! Hooray!!
Just a Culture Vulture in the Chicago Reader!
This week's Culture Vultures recommend …  Patsy Cline cover band Weepin' Willows, ComJourn.com, Destruction Myth By Joey Jachowski and Drew Hunt Ever Mainard, Chicago Underground Comedy comedian, is captivated by: click to enlarge Destruction Myth You know how in your group of friends there's always the zeitgeisty one with the impressive coffee table?...